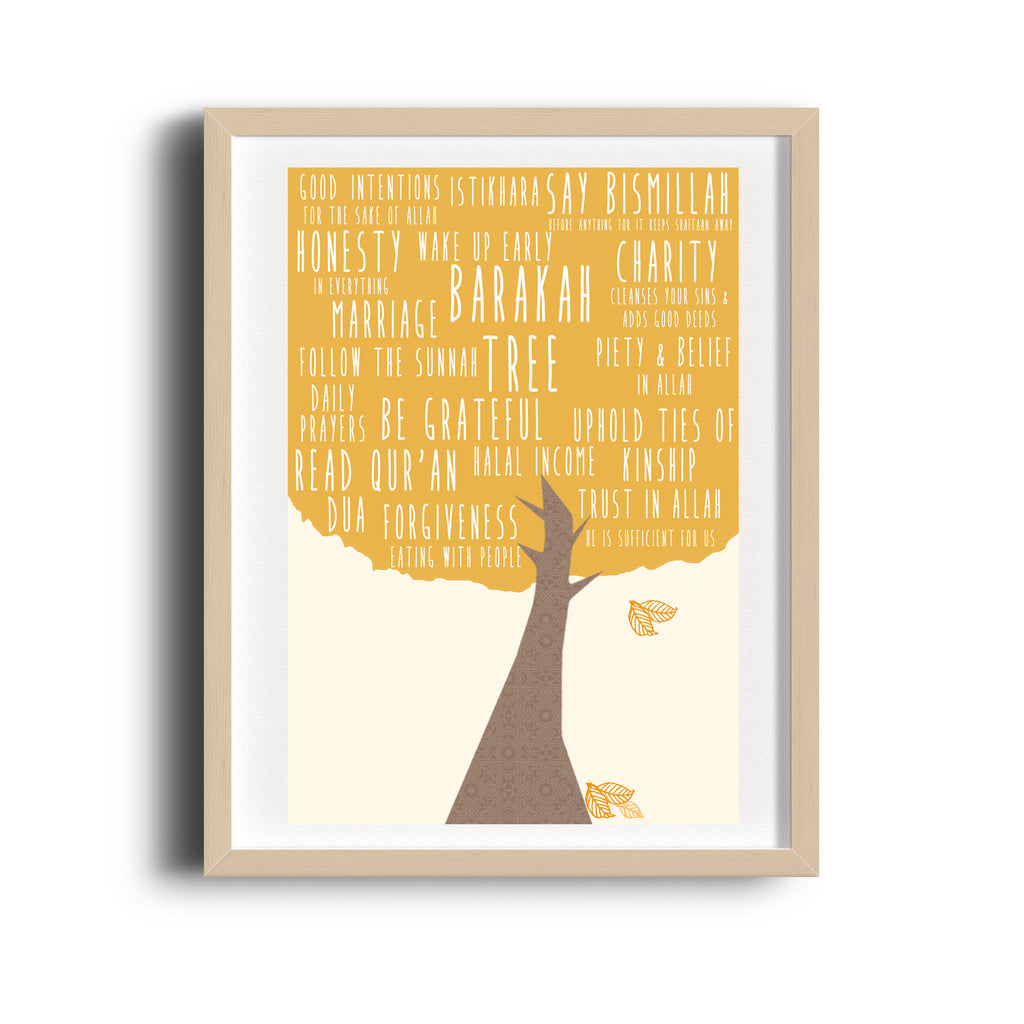 Islamic Wall Art Print - Barakah Tree
This Islamic reminder Art featuring the 18 sources of Barakah (blessings) makes a thoughtful gift or a statement piece for your home. The modern Islamic typography art makes a great gift for weddings, anniversaries, birthdays, graduation and house warnings!


Great for teaching the kids the beauty of Islam. The 18 barakah's are -
1. Good Intentions
2. Piety and Belief in Allah

3. Putting your trust in Allah
4. Reading Quran
5. Saying Bismillah
6. Eating with People
7. Honesty in Trade
8. Dua
9. Halal Income/money
10. Following the Sunnah of Prophet Muhammad (pbuh) in everything
11. Praying Istikhara
12. Giving thanks to Allah in abundance
13. Charity
14. Tying your ties of kinship
15. Waking up early
16. Marriage
17. Salah
18. Asking Allah for forgiveness
Size: 8x10 inch
Material: Professionally printed on glossy heavyweight card stock
Please Note:

This is NOT for commercial use, sharing or resale
Frame not included
Colors may vary from screen to screen
Shop other Modern Muslim Home decor and Art prints here.
Framing: All prints are UNFRAMED.
---
Share this Product
---
More from this collection